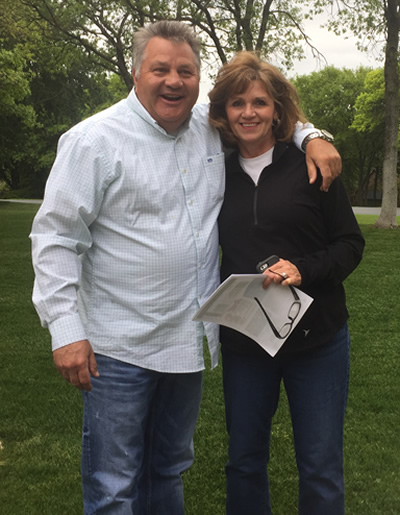 Terry Covey Custom Homes is a family owned business. Terry Covey began building homes 25 years ago. The core philosophy of the company is to provide an exceptional home with great value. Having superior energy features, uncompromising style, quality materials and construction, and careful attention to detail are the hallmarks of our company. Our homes are personal. They're meaningful. They represent everything our clients love and value. Because your life happens here!
Terry and Jackie Covey have been married for over 28 years. They have two grown children, a daughter Whitney who lives in Dallas and a son Nick who is part of the family business.
We are a 33 year member of the Central Oklahoma Home Builders Association and the National Home Builders Association.
Trusted Reputation
With more than 25 years of home building experience, our customers enjoy the quality and value.
97% Customer Satisfaction.
Reputation built on homeowner referrals.
1 Year Builders Warranty
Begins date of closing
Covers items such as H.V.A.C., plumbing, countertops, flooring, paint and hardware
Quality name brand products carry manufacturers' warranties are found throughout all of our homes.
If you decide to buy a pre-existing home or build a new home, we will always work hard to make your experience an enjoyable one. Our team of professionals realize the home you choose or build will be the most important decision that you will make!